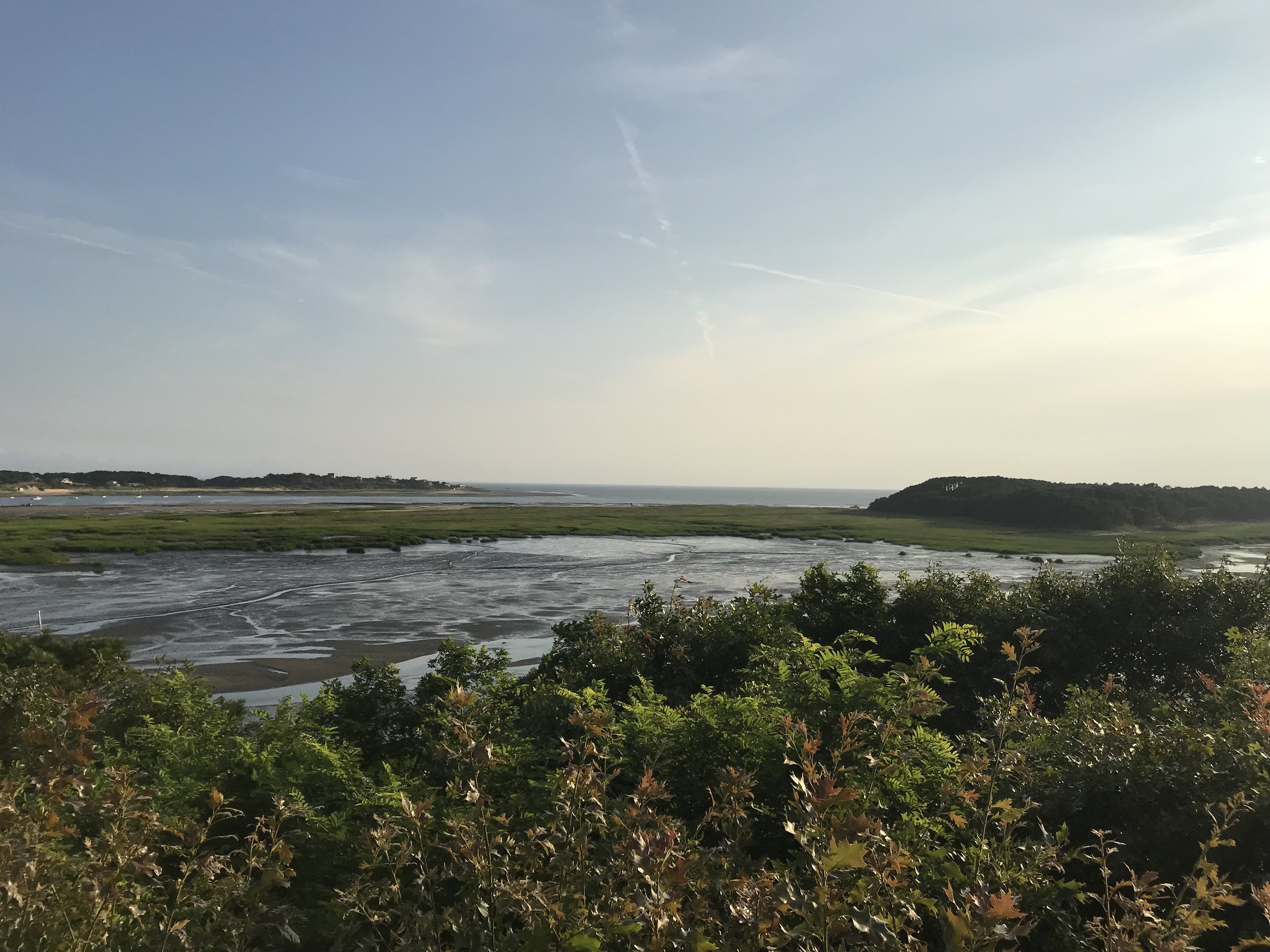 Sheldon Solomon — The Worm at the Core: On the Role of Death in Life
The Worm at the Core: On the Role of Death in Life, a 2019 Cape Cod Institute workshop led by Sheldon Solomon, August 12-16, 2019


Sheldon Solomon
The Worm at the Core: On the Role of Death in Life
August 12-16, 2019
The uniquely human awareness of death causes potentially debilitating terror that we "manage" by embracing cultural worldviews that give us a sense that we are valuable persons in a meaningful universe, and thus eligible for literal or symbolic immortality. The quest for immortality underlies some of humankind's most noble achievements. However, it also engenders some of our most ignominious affectations, including: distain for people with different beliefs; unwavering support for charismatic leaders; contempt for the environment; insatiable pursuit of money and stuff; and reckless disregard for our physical well-being.
Research demonstrates that death anxiety affects almost every domain of our lives. Understanding the role of death in life by helping professionals will improve assessment and treatment both individually and systemically, ultimately promoting physical, emotional, and societal wellbeing.
This course will include psychological, philosophical and anthropological insights, illustrated with historical and contemporary examples and verified by research. It will be of interest to anyone who applies behavioral science to professional practice, including therapists, lawyers, clergy, business leaders, and teachers.
Monday
Death: The Worm at the Core
Back of everything is the great specter of universal death. . . . We need a life not correlated with death . . . a kind of good that will not perish…And so with most of us…a little irritable weakness will bring the worm at the core of all our usual springs of delight into full view, and turn us into melancholy metaphysicians.
-William James, The Varieties of Religious Experience
Overview of Ernest Becker's The Denial of Death

Terror management theory and research

Cultural understanding of death

Self-esteem and psychological fortitude
Tuesday
The Anatomy of Human Destructiveness and the Politics of Mortal Terror
History is a nightmare from which I am trying to awaken.
-James Joyce, Ulysses
Summary of Becker's Escape from Evil

Humankind's seeming incapacity for peaceful coexistence

The allure of the charismatic leaders

Implications for democracy and public policy
Wednesday
Fleeing the Body and the Quest for Immortality
…we have the desire to flee the body…because the body brings with it mortality, fear of death. If you accept the body as reality, then you have to accept mortality and people are very afraid to do that...
-David Cronenberg, The Existential Deal
How death anxiety makes us uncomfortable with our bodies

Alienation from nature: implications for gender, sexuality, and environmental sustainability

Quest for immortality: the insatiable pursuit of wealth, gambling, drugs and alcohol, shopping
Thursday
Cracks in the Shield and How Death can be Hazardous to Your Health
All individuals are confronted with death anxiety; most develop adaptive coping modes—Either because of extraordinary stress or because of an inadequacy of available defensive strategies, the individual who enters the realm called "patienthood" …has been driven to extreme modes of defense…often clumsy modes of dealing with terror...
-Irvin Yalom, Existential Psychotherapy
How death denial leads to risky and harmful behaviors

The role of death anxiety in the etiology of schizophrenia, phobias, obsessions, PTSD, depression, suicide

Proximal and Distal defenses

Destructive vs. constructive defenses
Friday
Living with Death
Come to terms with death; thereafter, anything is possible.
-Albert Camus
Existential psychotherapy and Kierkegaard's "School of Anxiety"

Developing deep and genuine connections

Bolstering terror management resources: Addressing the problem of meaningless, isolation, and death

Coming to terms with death: compassion, courage, and concern for future generations
Sheldon Solomon, PhD, is Professor of Psychology at Skidmore College. He is co-author of In the Wake of 9/11: The Psychology of Terror and The Worm at the Core: On the Role of Death in Life, and is featured in the documentary film Flight from Death: The Quest for Immortality. Sheldon is a recipient of an American Psychological Association Presidential Citation, and a Lifetime Career Award by the International Society for Self and Identity.
We are delighted to welcome Sheldon Solomon in his first appearance at the Institute!