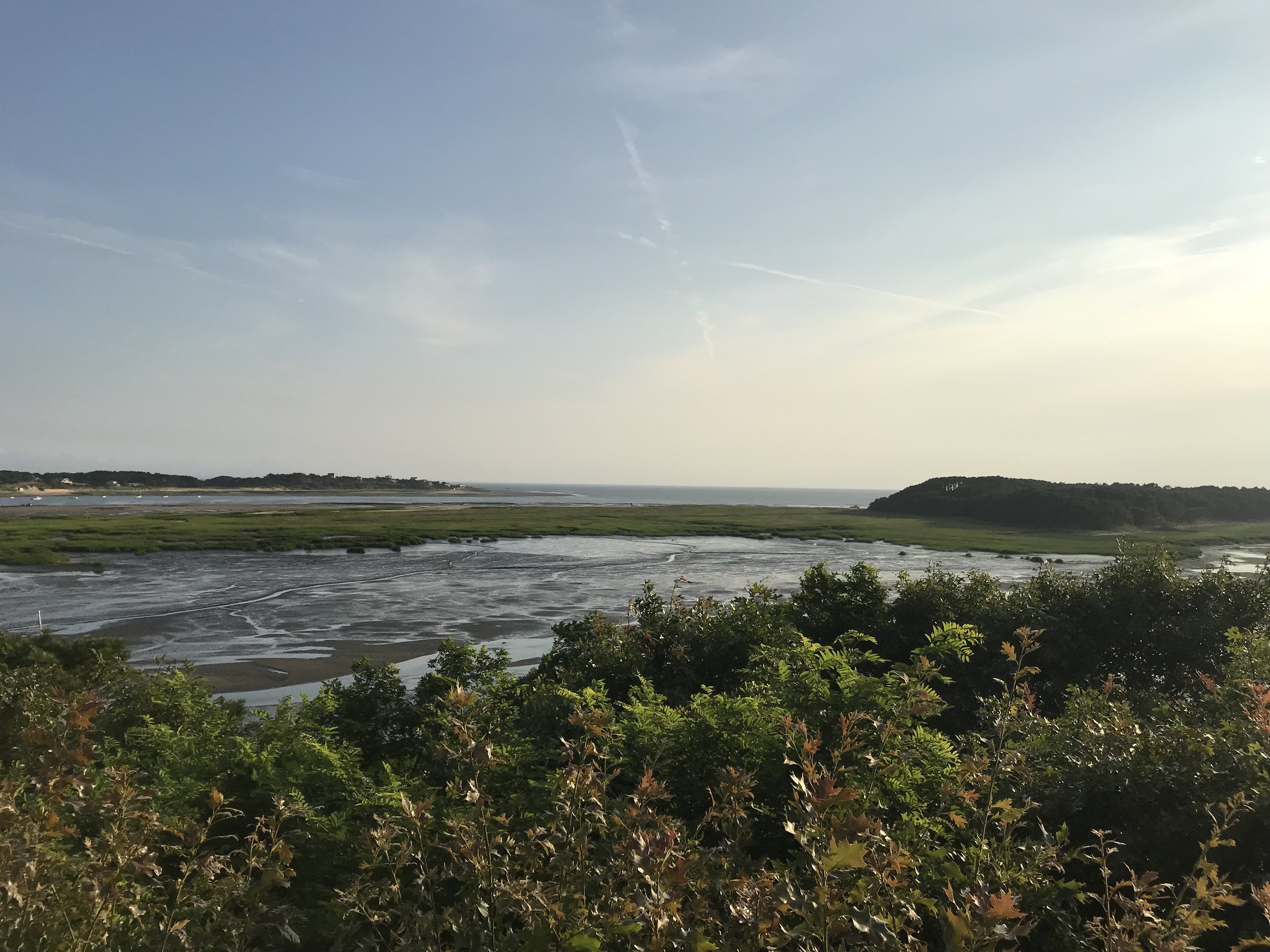 Lana Epstein  — Putting it All Together: Changing the Valence of Emotional Memory
Putting It All Together: Changing the Valence of Emotional Memory with Mindfulness-Based Experiential Therapies, a 2019 Cape Cod Institute workshop led by Lana Epstein, August 12-16, 2019


Lana Epstein
Putting It All Together: Changing the Valence of Emotional Memory with Mindfulness-Based Experiential Therapies
August 12-16, 2019
Recent research on Memory Reconsolidation, the reorganization of an existing memory, illustrates that memory is not as stable as a mountain, as once believed. It proposes that the valence of a given emotionally laden incident can be reworked (or reconsolidated). Since these emotionally informed learnings circumscribe procedural behavior--especially in the areas of sense of self and attachment--we and our clients can benefit from understanding the underlying principles of memory reconsolidation and the therapies best suited for that process.
Highlighting body-based interventions and the commonalities of seemingly disparate theoretical concepts and therapeutic modalities, this workshop will demonstrate the ways in which a number of mindfulness-based, experiential therapies can work together to shift the valence of emotional memory—whether those memories be trauma- or attachment-based. The workshop will highlight interventions from Sensorimotor Psychotherapy and EMDR. It will also include interventions from ego state work including IFS and Hypnotherapy. The workshop will differentiate between trauma and attachment work, and will give special consideration to working with shame experiences. The week will include video analysis, didactic presentation, and experientials. This course is well suited for clinicians of all levels interested in learning more about integrating somatic interventions into their current practice.
Monday
Trauma and the Brain

Bringing the Body into Trauma Treatment

Memory Reconsolidation
Tuesday
Memory Reconsolidation Continued

Helping the Body Complete Truncated Actions

Secondary Dissociation
Wednesday
Differentiating Trauma and Attachment Work

Attachment and the Brain

Attachment and the Body
Thursday
From Symptom to Target: Getting the Nodal Memory

Working with Child Parts to Reconsolidate Memory
Friday
Shame and the Therapist

Shame and the Brain

Shame in the Therapy Hour
Lana Epstein, MA, LICSW, is a seasoned clinician specializing in the treatment of complex trauma. She is a senior trainer for the Sensorimotor Psychotherapy Institute, an EMDR Approved Consultant with EMDR International Association, and an ASCH Approved Consultant in Clinical Hypnosis. She is a past supervisor for the Trauma Center and was on the Board of the New England Society for the Treatment for Trauma and Dissociation for 6 years. Integrating a number of therapeutic models, Lana presents nationally and internationally and maintains a private practice in Lexington, MA, focusing on adult survivors of childhood trauma.
What our alumni are saying:
"Lana Epstein is an excellent teacher and a grounded and warm individual."

"Lana is an amazing presenter and I feel blessed to have had her knowledgeable instruction."

Lana was fabulous. She is such a master therapist and skilled teacher. Loved her humor, kindness, and ability to keep things in focus and moving forward."
Other Courses You May Like:
Richard Boyatzis and Scott Taylor July 8-12
Developing Better Leaders through Coaching, Emotional Intelligence, Renewal and Resonant Relationships
David Mars and Karen Pando-Mars July 15-19
Essential Ingredients of Accelerated Experiential Dynamic Psychotherapy for Couples (AEDPfC)
Flint Sparks July 15-19
Growing Up and Waking Up: Applied Mindfulness in Psychotherapy and Buddhist Practice
Gloria Burgess July 29-August 2
Leading from Within: Conscious Living and Service
NJ Social Workers:
Social workers completing this course will receive 15 Clinical Practice continuing education credits. ASWB ACE individual course approval statements can be found here.
EMDRIA Credit Approval:
This course has been approved for 15 EMDRIA credits. EC Program Approval Number #19002-01.
For all other CE information:
Please visit our
CE
page and search by discipline.